A new Striso board is out in the world! This time with some extra buttons for portamento, transposing, and settings.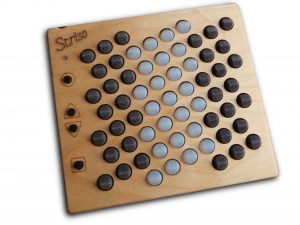 Its new owner Leopold Solter has put some videos on his Vimeo channel of him playing with it, mostly in combination with the Axoloti, a versatile open source hardware synthesizer.
More videos of the Strisoboard can be found on  the YouTube channel of Matthew Tyas, who owns the previous version, and uses it in combination with Axoloti and ipad.