The SoundLAB in Muziekgebouw aan 't IJ in Amsterdam, is proud to have added the Striso board to the collection of instruments that are used during workshops for all ages. To encourage even more exploration of unknown musical corners I developed the "Temperament Compass", a tool to change the tuning system during play. This makes it a great addition to it's big brother the Fokker 31-tone organ that's in the same venue!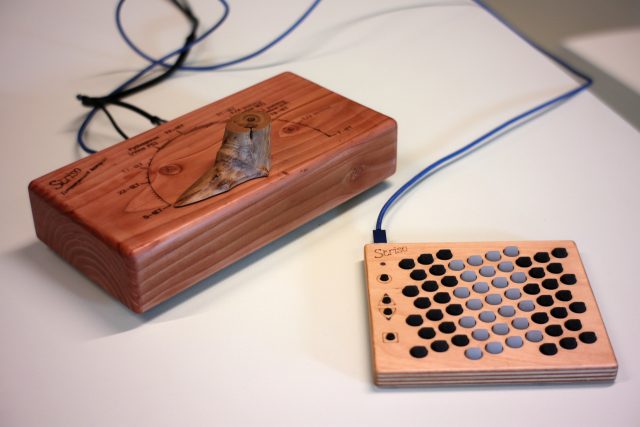 As the Striso note layout is tuning invariant, it can be used with many different tunings without encountering wolf intervals. While this functionality is available in every Striso board through the config button, a dedicated knob with scale makes it much more accessible.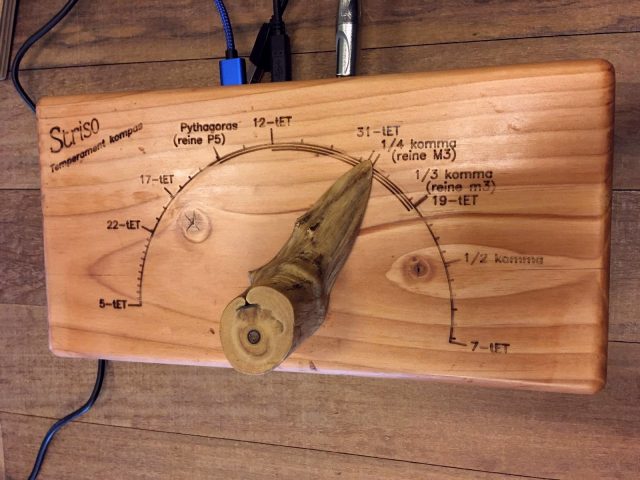 The wooden knob lets you select a tuning, which is identified by the size of the fifth. On the scale important tunings are written, those with pure intervals and equal octave divisions.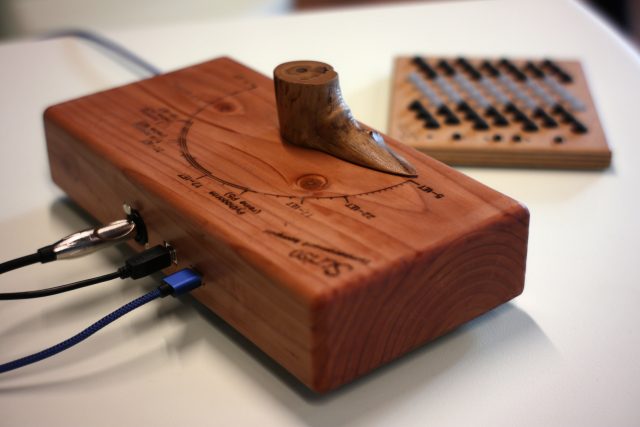 The Temperament Compass is made from a solid piece of wood, making it endurable to survive hundreds of children that take part in SoundLAB workshops every week.